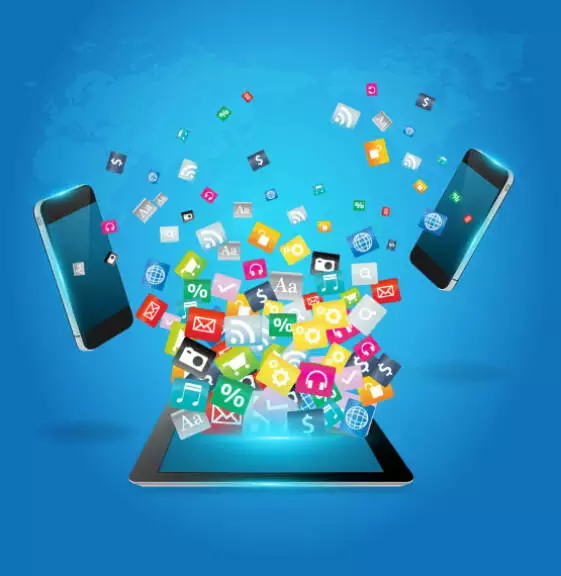 Why is it the right time to get a Mobile Application?
We live in a digital age where most of the people depend on their smartphones more than any other device. Hence, it has become an important platform that businesses can use to increase their brand visibility.
Using mobile applications is a subtle yet highly effective way of reaching out to your customers, fulfil their requirements and forge long-lasting relationships in this day and age.
HOW DO THE MOBILE APPLICATIONS HELP?
Creates a brand identity and recognition for your business.
Provides easy access to the customers to the products and services you offer.
Allows customers to avail your services from one or multiple mobile devices.
Plays a crucial role in building long-lasting relation with the customers.
Technology
When it comes to mobile app development, there are two main technologies available: native app technology and hybrid app technology. Each of these technologies has their own set of advantages. Hence, the choice you make will have to be based on your requirements and functionalities that you want to add in your mobile application.
NATIVE APP:
A native app is a mobile application that has been developed using a specific programming language for a specific platform. The precise build-up of the native apps provides them with high reliability and faster performance.
Comes with high reliability.
Can be used online as well as offline.
Offers magnificent user experience as well as great performance.
Makes use of the features of the platform for which the app has been built to boost its performance.

HYBRID APP:
A hybrid app is built by wrapping HTML5, CSS or JAVASCRIPT program in a native container. As a user navigates the through the application, the container helps in loading maximum information on the page.
Very simple as well as easy to use.
Offers single code management for every mobile platform. It means a single program will be compatible with every mobile platform.
The app development process is less expensive.
Highly cost-effective maintenance.
Can be easily integrated with the file system of the device.

Android vs iOS: Which is better for your business?
The debate regarding the superiority of Android and iOS has been continuing for years now. The thing that differentiates android and iOS most is their user demographics which in turn affects the revenue generation greatly.
Obviously, you can choose to develop apps on both the platforms and that is actually an ingenious plan since you will be able to cater to a wide range of businesses.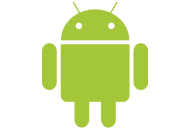 The user demographics show mostly young individuals.
Comes with the support of Google and business ready.
Used by a large number of people.
Easy to download and use.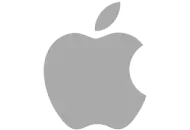 Used by mostly wealthy and much-sophisticated individuals.
Developing an app is much easier in iOS.
According to revenue models, iOS apps generate more revenue than Android apps.
Comes with much more advanced tools.
Mobile Application: Who needs it most?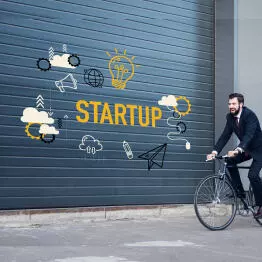 STARTUPS:
Helps you to connect with the target customers and build a loyal customer base.
Provides easy access to your products and services.
Mobile applications make it easy to check inventory without having to check the details on the computer.
Gives you an opportunity to notify the customers about new launches, services, offers and discounts.
WHY CHOOSE
SYNAMEN

?

With an experience over nine years in this field, we at Synamen always strive hard to reach the highest professional quality for the services we offer. At Synamen, we have always adopted new techniques, sharpened our skills and enhanced our quality to only deliver the very best to our clients.
Having completed more than 400 projects across the globe, Synamen has established a unique identity for providing best quality services in web and mobile application development.
At Synamen, we are highly customer oriented. Hence, we always outdo ourselves in providing the customers with utmost satisfaction with our services.
We are expert in providing effective solutions to all the problems of our customers after carefully studying every bit of their requirement and the nature of their business.
Testimonials
Synamen is more like an internal tech team for us. The team could understand and deliver with absolute clarity. Their capability & experience in E-Commerce helped us to find the right solution and get the same implemented quickly. Synamen also helped us in establishing an OmniChannel solution where our Products and Orders get synced both Offline and Online with POS system for our offline store. More importantly they share our passion and enthusiasm, which makes them go to great lengths to get things done.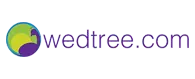 Mr. Anand K
Wedtree Online Store Private Limited
It has been a pleasure working along with Synamen for the past four years. We have found the entire experience very customer centric and pleasant in meeting our demands. Your flexibility in keeping up with of our tough deadlines was an added advantage - right from building some of our minimum viable products to designing our complex portals. Your continued after sales support is also commendable and consistent. The accessibility to your team despite doing multiple projects and providing true value driven advise towards investments for building a world class product is sincerely appreciated. We always look forward your continued support in all our ventures.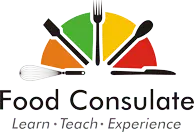 Mr. Mohamed Ali
CFG and Food Consulate
We (Raja Spiritual Super Market PVT limited, Kanchipuram) contemplated and went for E-Commerce with M/s. Synamen instead of opening an another branch. In a niche area, we are getting business from all over the world. The smart and swift working style of M/s. Synamen matters for our success. We have also planned to start other new initiatives and M/S Synamen will be working along with us in developing the project. And with their new service in Digital Marketing, we plan to go with them all under one roof now.

Mr. Rajavel C
Raja Spiritual Super Market PVT Ltd
Your team is highly talented and professional. All team members have been able to find the right solutions for all our business needs in the developing E-Commerce system. We have a lot of respect for your team's members because they fulfilled all their commitments and delivered everything on time. Thanks a lot for all the hard work and helping us launch our portal on time and on budget. We enjoyed working with you!!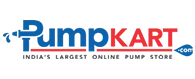 Mr. K. S. Bhatia
Co-Founder
Synamen is taking care of our website for more than a year now, they have fulfilled and have been fulfilling all our requirements big and small with utmost professionalism.

Prasanna Venkatesh
Executive - Marketing - Elgi Ultra
I had gone to Synamen with an unfinished Magento website done by another Developer with lots of issues in it. They did a fabulous job not only finishing the site and resolving all the glitches but made it far better. Their knowledge of the Magento platform and also the business is thorough and their professional attitude made my life much easier. A big Thanks to them. I would recommend Synamen to anyone who is looking for a Magento developer for their knowledge and reliability. They know what they do and are easy to work with.

Parul Kapur
Flower On Wheels
It was truly a pleasure to work with you guys. Everyone I dealt with at Synamen was very professional. Synamen team was very receptive and accommodating in making changes to meet our needs. I was incredibly impressed with the quick response time and accuracy. I would highly recommend your services to any company looking to update or establish a web site.

Mr. Amanda Oliveri
Rohn Rogers Associates
You and your team have done an EXCELLENT job! This site definitely is what I was looking for – cutting edge and freaking cool!!!!…AGAIN – Great job!!!! Another great site from Synamen.

Paul Silverstein
Wordlogic
The content and the structure looks fantastic. I can see a lot of features in this new design. The gallery looks great as well. Thanks to the entire team for the superb work.

Mr. Arjun Balaji
Subiksha Housing
Synamen did the website development for Cortex, they were very professional in understanding our requirements & giving recommendations that will suit our need. Our website came out exactly the way we wanted it to be. Synamen made all the required changes even 2 years after the website was developed by them. Raja Sampath from Synamen was great to work with.

Suresh Sridharan
Cortex Consultants
Our Clients
We are proud to be associated with these esteemed customers.