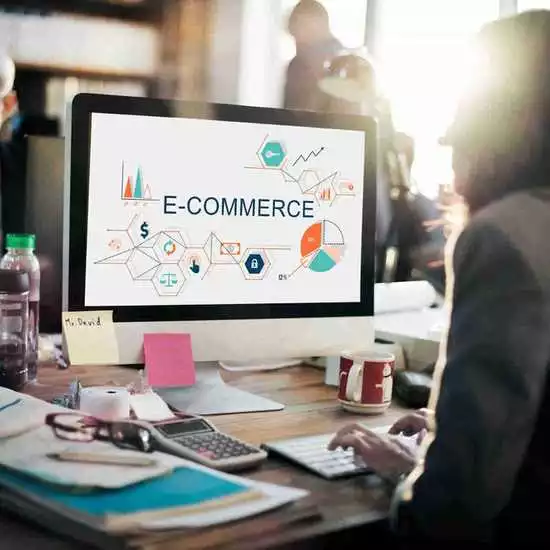 E-Commerce Made Easy
EVERYTHING YOU NEED TO BUILD AND LAUNCH YOUR E-COMMERCE STORE
Launching your own e-commerce store becomes easier with Synamen. We will help you choose the right solution for your e-commerce plans and launch it quickly and cost-effectively. Whether you are building an exclusive store for specialized products, a generic store, or an industrial B2B site, our team can give you in-depth insight that can help make your store a success.
Approaches To Setup E-Commerce Store
Open Source Platforms
Using open source software for building an e-commerce store is the best option most businesses choose. There are several solutions to choose from that can support most business needs. You don't incur any software license fee, and depending on the platform, these can be hosted on even a simple shared hosting plan. Here are the open source solutions that would be suitable for any business needs.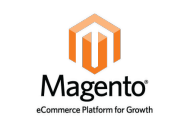 Magento is the industry-leading open source e-commerce framework. It is by far the best available e-commerce solution in the market and is used by several large international brands to run their stores. It can be highly customizable and offers almost everything you would need for an e-commerce store. There are several third-party plugins available to fill any minor gaps. If you are looking for high-performance websites, and have a rapid growth plan for your business, Magento is undoubtedly the way to go. Consider its vast set of features, it could be overwhelming to get started. We offer comprehensive Magento development and support services to help you get started and to keep your business running smoothly.

One of the top-end platforms for establishing your online store, OpenCart combines multi-functionality, ease of usage and flexibility to provide you with an enriching experience. OpenCart comes with a user-friendly dashboard that helps in managing the orders, sales and customers. It is easy to set-up and the responsive design makes it easy to be used without having profound technical knowledge. There are over 13,000 modules and themes to help an online business to stand out from the crowd. OpenCart can be suitable for business requirements demanding only minimum and standard e-commerce features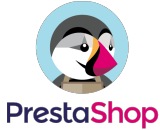 Launched back in 2007, PrestaShop has managed to become one of the best E-Commerce platforms due to its user-friendly themes and throng of enticing functionalities. PrestaShop allows creating products along with values and features to start the selling process immediately. It easy to configure the display of the products and organize them. This platform comes with several user-friendly modules and themes. Prestashop can be apt for standard to slightly complex e-commerce requirements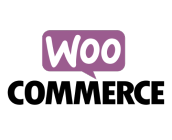 If you are looking for a hybrid website which combines the product catalog with other relevant information about your business WooCommerce could be the ideal solution for you. WooCommerce is based on WordPress, the most popular content management system. Widespread availability of modules for any content type, and domain specific customized themes make it a breeze to build your website. WordPress WooCommerce would be apt for businesses with less number of products and minimum features. This platform will be suitable for quick go-to-market.
Custom-Built Software
If you have a unique business plan that varies significantly from a standard e-commerce shopping cart based business flow, you can look for building a custom e-commerce store. Some examples are, subscription based businesses, B2B stores with automated order placement, auction linked stores, lotteries, and "name your own price" type of stores. Whatever is your business idea, our experienced business analysts can help you fine-tune it. They can guide you in preparing the business and technical plan that would work well for your business type.
Once your business plan is finalised, we can help build your e-commerce store using industry standard open source software like PHP based Yii2 platform, NodeJS and AngularJS frameworks.

Hosted Solutions
Are you looking for a simple and straight forward business of selling products

online? Do you have a small inventory of products, and expect gradual business growth? A hosted e-commerce solution may be right for you. Hosted platforms like Shopify help you get started quickly without investing on a web server and with minimal technical knowledge. You will incur a monthly fee and a transactional charge which might be cheaper depending on your business volume. We can help you setup your e-commerce store on Shopify quickly, and train your team in managing the online store. We generally recommend Hosted Solutions for customers who are planning to test e-commerce for their current business or have very minimum number of products and do not see immediate growth. Talk to us to know more.
Our Services
At Synamen, our experienced e-commerce consultants and web developers can help you bring your dream store online quickly. We will build and launch your store, train your team, and provide ongoing support to manage your catalogue which requires minimal technical knowledge.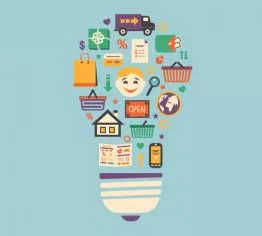 E-COMMERCE DEVELOPMENT AND REVAMP
Whether you are building a fresh e-commerce store, or trying to redesign an existing website, our team can help you achieve your goals quickly and efficiently. Our e-commerce workflow helps you prepare all details needed to launch the store well in a timely manner. We will handhold you in every step of the way, and will train your internal team to be well versed in the chosen technology.
APPLICATION & SERVER SUPPORT
Running an e-commerce store smoothly requires skills in frontend and backend web development, web server and database administration, knowledge in SEO, and a thorough understanding of various business processes involved. It can be prohibitively costly to find the right team. If you are already running an online store, and require occasional help to ensure the site is running in top condition, our support team can be the ideal helping hand for you.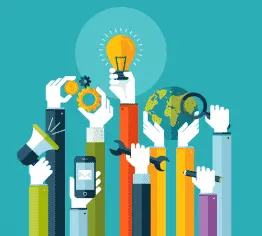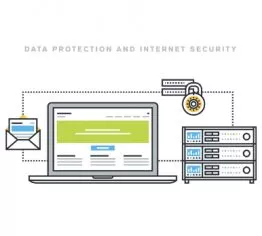 WEB HOSTING
Running e-commerce stores often require highly optimized servers that can easily adapt to variable loads. The servers should be highly secure to prevent any hackers from getting into the website and causing havoc to hour business. The data should be regularly backed up in a way it can be quickly restored in case of any hardware failures. Getting the most out of Web servers hosting Magento and similar e-commerce platforms will require specific knowledge and experience in these platforms. We offer specialized e-commerce focused hosting service to ensure that you can stop worrying about your servers and concentrate on your business.
MOBILE APP
Mobile apps are quickly becoming essential for e-commerce stores. A good mobile app can provide a smooth shopping experience for your customers. It can help you to be in touch with your customers on regular basis, and communicate crucial offers and order information to them on timely manner through Push Notifications. Your customers will find it convenient to have your catalog in their hands anytime they want to search for a product. Our ready made mobile apps for e-commerce platforms like Magento can help you launch a mobile app for your store at minimal cost.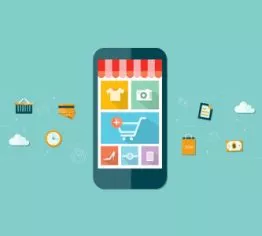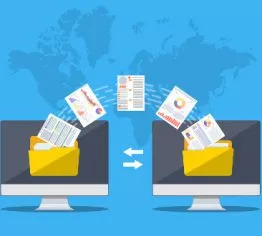 UPGRADE & MIGRATION
To run a successful e-commerce store it is important to ensure your site is running the updated software. This will help prevent security flaws and issues and will provide you with the smooth running of your website or portal. Upgrading from one platform to another can also help when your business demands change and you wish to move to an apt platform. We can help you upgrade your existing e-commerce store to a newer version in Magento and Prestashop, or migrate your store from one platform to another.
Why
Synamen

?

At Synamen we believe that success of our customers leads to our own success. Our team will always keep your business success in mind when providing the solution for your needs. We don't believe in selling unwanted services to our customers that do not help them in growing their business.

Our customers put their trust in us to ensure a smooth technical service to enable them in running their business efficiently.
STRATEGY
We can help you choose the right technology and marketing strategy for your needs.
INNOVATION
Creative solutions based on unique needs and opportunities in your business domain.
TIME & QUALITY
Our extensive E-Commerce experience helps you build and launch your store quickly and easily, using our process accelerators.
TRUSTED
We have earned trust through full transparency and high value we place on the safety and security of our customer's business.
Testimonials
Synamen is more like an internal tech team for us. The team could understand and deliver with absolute clarity. Their capability & experience in E-Commerce helped us to find the right solution and get the same implemented quickly. Synamen also helped us in establishing an OmniChannel solution where our Products and Orders get synced both Offline and Online with POS system for our offline store. More importantly they share our passion and enthusiasm, which makes them go to great lengths to get things done.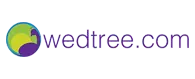 Mr. Anand K
Wedtree Online Store Private Limited
It has been a pleasure working along with Synamen for the past four years. We have found the entire experience very customer centric and pleasant in meeting our demands. Your flexibility in keeping up with of our tough deadlines was an added advantage - right from building some of our minimum viable products to designing our complex portals. Your continued after sales support is also commendable and consistent. The accessibility to your team despite doing multiple projects and providing true value driven advise towards investments for building a world class product is sincerely appreciated. We always look forward your continued support in all our ventures.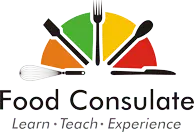 Mr. Mohamed Ali
CFG and Food Consulate
We (Raja Spiritual Super Market PVT limited, Kanchipuram) contemplated and went for E-Commerce with M/s. Synamen instead of opening an another branch. In a niche area, we are getting business from all over the world. The smart and swift working style of M/s. Synamen matters for our success. We have also planned to start other new initiatives and M/S Synamen will be working along with us in developing the project. And with their new service in Digital Marketing, we plan to go with them all under one roof now.

Mr. Rajavel C
Raja Spiritual Super Market PVT Ltd
Your team is highly talented and professional. All team members have been able to find the right solutions for all our business needs in the developing E-Commerce system. We have a lot of respect for your team's members because they fulfilled all their commitments and delivered everything on time. Thanks a lot for all the hard work and helping us launch our portal on time and on budget. We enjoyed working with you!!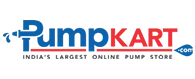 Mr. K. S. Bhatia
Co-Founder
Synamen is taking care of our website for more than a year now, they have fulfilled and have been fulfilling all our requirements big and small with utmost professionalism.

Prasanna Venkatesh
Executive - Marketing - Elgi Ultra
I had gone to Synamen with an unfinished Magento website done by another Developer with lots of issues in it. They did a fabulous job not only finishing the site and resolving all the glitches but made it far better. Their knowledge of the Magento platform and also the business is thorough and their professional attitude made my life much easier. A big Thanks to them. I would recommend Synamen to anyone who is looking for a Magento developer for their knowledge and reliability. They know what they do and are easy to work with.

Parul Kapur
Flower On Wheels
It was truly a pleasure to work with you guys. Everyone I dealt with at Synamen was very professional. Synamen team was very receptive and accommodating in making changes to meet our needs. I was incredibly impressed with the quick response time and accuracy. I would highly recommend your services to any company looking to update or establish a web site.

Mr. Amanda Oliveri
Rohn Rogers Associates
You and your team have done an EXCELLENT job! This site definitely is what I was looking for – cutting edge and freaking cool!!!!…AGAIN – Great job!!!! Another great site from Synamen.

Paul Silverstein
Wordlogic
The content and the structure looks fantastic. I can see a lot of features in this new design. The gallery looks great as well. Thanks to the entire team for the superb work.

Mr. Arjun Balaji
Subiksha Housing
Synamen did the website development for Cortex, they were very professional in understanding our requirements & giving recommendations that will suit our need. Our website came out exactly the way we wanted it to be. Synamen made all the required changes even 2 years after the website was developed by them. Raja Sampath from Synamen was great to work with.

Suresh Sridharan
Cortex Consultants
Our Clients
We are proud to be associated with these esteemed customers.